I quit the gym this week.
It was kinda funny because I feel like most people are JOINING the gym the first week of the new year. 🤷‍♀️
I always join with high hopes and then fizzle like a mother.
Plus, Matt and I are trying really hard to get on a budget and when you start looking at every little thing you spend on, that $30 would be more useful in another category.
My point is, in the past I've put off cancelling things like this for months. Probably years if I'm being truly honest with myself.
So when the dude behind the desk told me that I had come on the perfect day and that I wouldn't be charged in February, I was weirdly super proud of myself.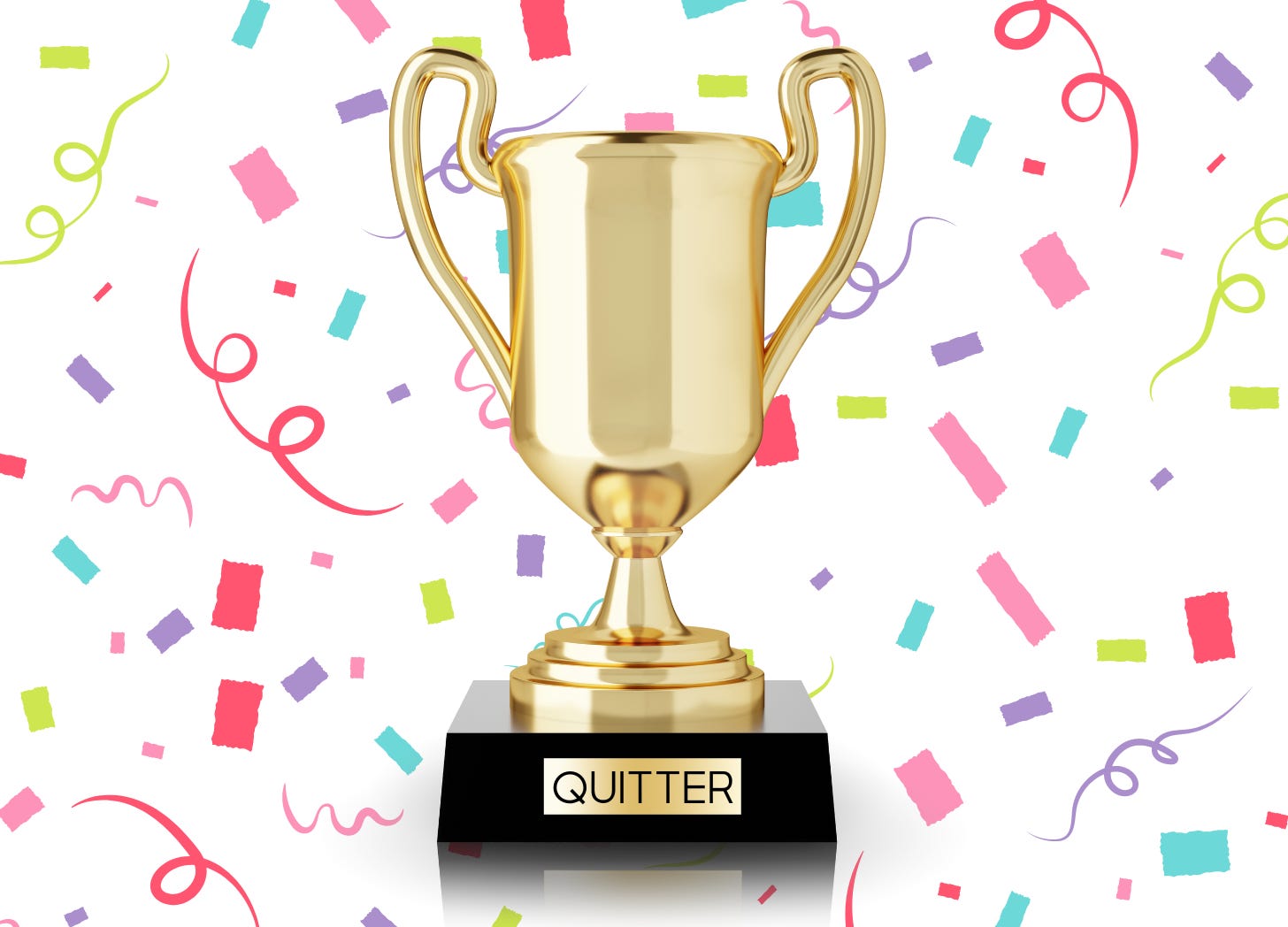 Because sometimes things just aren't a fit for us and we know it and we take WAAAAAAY too long to admit it.
Last year I put up a static 9 grid on Instagram so I could ditch the hustle of creating grid posts and captions every month.
I still created reels, but the pressure of doing both had magically disappeared and it was incredibly freeing.
Now, even if I don't post any reels, I know my grid is tight, and makes sense to any new people who might discover me.
It's super clear about who I am and what I do. And it's super cute if I do say so myself. 🥰
I'm not really an analytics kinda gal, but in case you are, last month I gained 51 followers in December. As a service-based business who can only serve about 10 clients a month, and has zero interest in being an influencer, I'm 1000% thrilled with that.
January 13th is officially quitter's day. Look at me being all ahead of the game! 🤣
What could you quit this year that you already know isn't really working for you?
xo
dd
PS… next week I'm gonna talk about what I'm trying to add more of, and more about Stutz because like I said last week, his stuff hit me hard! 💛
---
Client Feature: Lara Buelow

Lara Buelow is the owner and creator of That Moxie Life. It's 30 days of realistic change for busy people. Lara and I worked together last Fall to bring her ideas to life with a new logo, static nine grid, postcards, and lots of fun reels. A new Quitter's Day round of That Moxie Life is starting soon, so hop on the waitlist. And if you think you'd like some help bringing your vision to life, hit me up!