If you've been reading all these posts can I just tell you how much I love you being here for this?
Having a business can be such hard work, and you spend so much time tip tapping on your keyboard wondering if anyone is even gonna read it.
So if you're here, you are who I'm writing this for
You're what my friend Laura calls my "perfect-fit" client. 💖
If you're still reading, you've just related to these stories in some way. Maybe you feel seen in your business struggles. Maybe you just think I'm funny. Or maybe you have been thinking: Should I maybe work with Deanna?!?
Starting a business is hard fucking work. I've learned that if you take the things about your business that you sorta hate (say… promoting and selling your graphic design services for example 😳😬) and do it in a way that brings you joy it makes it a hell of a lot more sustainable.
And it's easier to enjoy the ride.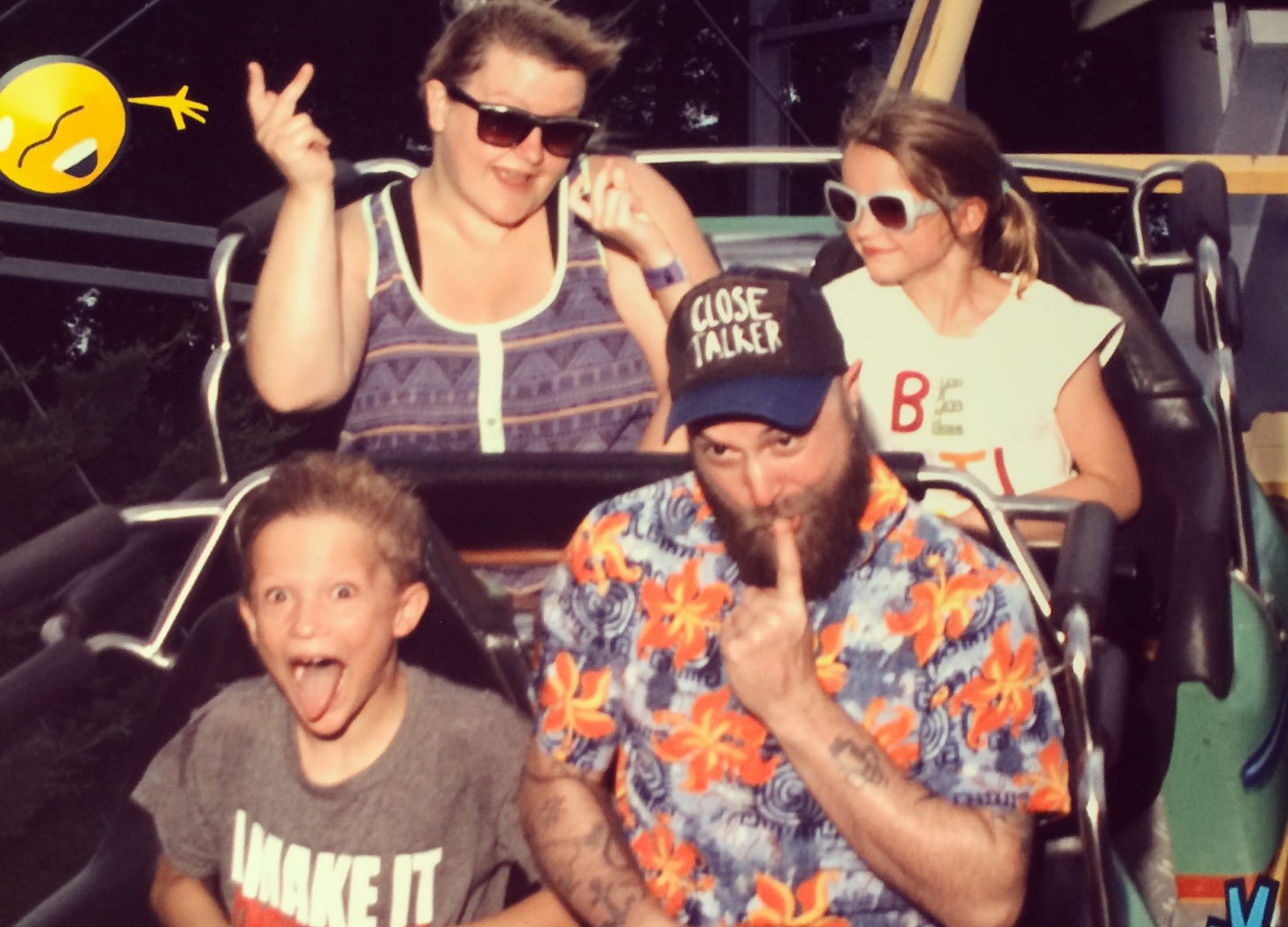 That's me and Matt with my niece and nephew at Kings Dominion before we were married. (Not the same year I did the Dolly Parton Karaoke tune from my first email.)
This trip down memory lane is something I really needed. (I hope it isn't coming off as too self-absorbed.)
But it's reminding me of who I was before I was married, with two kids out in the suburbs.
Looking back I'm thinking, "Man… I was cuter and cooler than I EVER gave myself credit for."
It's really bizarre how we can be so hard on ourselves during the day-to-day, but when you look back, things seem like they were pretty freaking rad.
The goal of all the work I do is to sprinkle more fun, creativity, and support into your business journey.
That's what I want for you, and it's fun for me too. j sayin.
xo
dd