I've still been processing that documentary I talked about a few weeks ago called Stutz. And it kind of inspired me to choose a word of the year.
Technically two words. Are you ready for them?
💥 LIFE FORCE
Cool right? Kinda star warsie. 🤣
I even released a podcast episode about "life force".
But if that's not your thing…keep reading.
Your Life Force has 3 levels kinda like a pyramid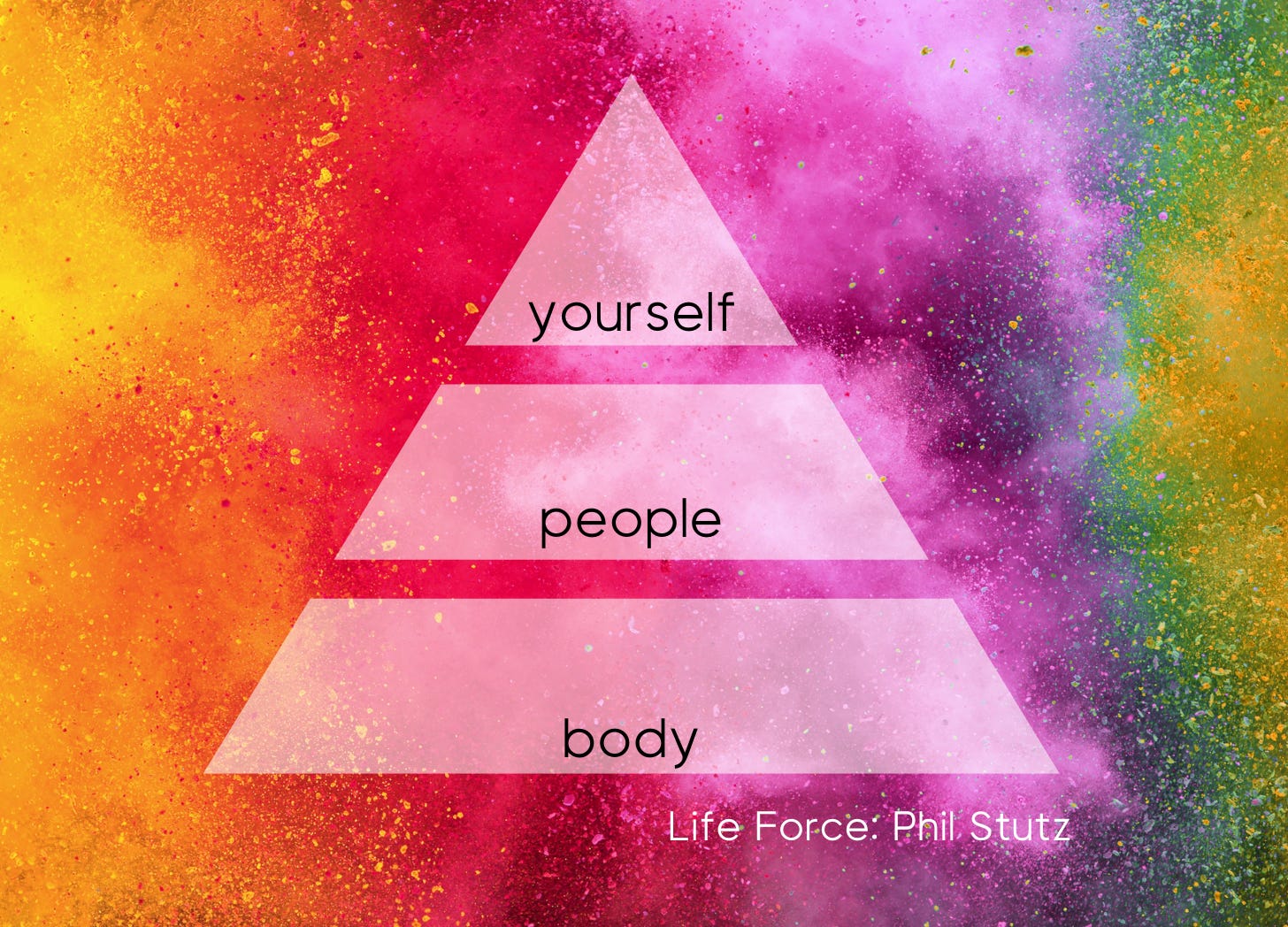 I don't know about you, but when I'm depressed, anxious, stressed out, or overwhelmed, it's easy to just shut down and do nothing.
That was TOTALLY me in December when I got back from Thanksgiving break. There was a whole day when I just sat on my couch watching some Holiday Baking show and voxering my coach like, "I don't wanna DO ANYTHING!!!" 😩
Stutz recommends starting with your life force when you feel like this.
And lately, I've been feeling like my Life Force needs a lil' love.
So…number one, BODY. 🧘‍♀️
All you have to do is get your body working better.
Exercise, diet, sleeping.
In the documentary, Jonah Hill talks about how diet and exercise was always framed as something wrong with how you look or who you are, but never as a mental health tool.
Same dude, same. 😢
I still struggle with diet and exercise because it's so ingrained in my brain that it's about something being wrong with me and the way I look. But I'm slowly working to reprogram that thinking in my brain. But it's a slow process.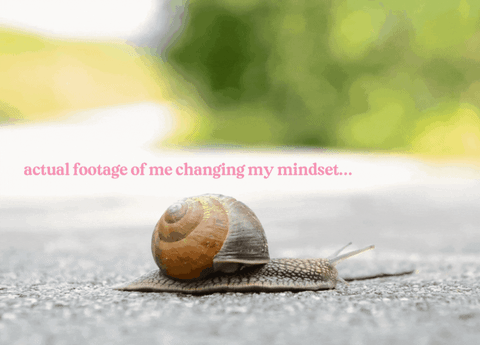 Next up on the pyramid… PEOPLE. 👩‍❤️‍💋‍👨
I've also been feeling a lil' lonely these days. (That sounds kind of lame to admit, but it's true…Vulnerability alert!)
Back in December it was my birthday and Matt suggested I try to get some people together for a lil' birthday brunch. But I was like, "Oh man, what if I try to get people together and no one comes? What's better, thinking I have no friends, or reaching out and then KNOWING I have no friends!?!"
My one friend Gianna was like, "I'll definitely come!" and that was enough for me to be brave and invite more people. And guess what? I had 4 friends at brunch at 9am on a Saturday.
And Stutz was right, people are ridiculously important.
It felt like the whole world showed up for my birthday. (and I even got a unicorn pancake 🦄🥞🥳)
And the last one at the top of the pyramid is SELF. 🙋‍♀️
Stutz describes this as getting yourself in a relationship with your unconscious.
Apparently, you can do that by writing. I've never been much of a journaler, but I'm excited to try writing more in 2023.
He points out that you don't have to be good. Just the act of writing will allow things to come out. So no pressure there… B list writing counts too! 😬
So yeah, I wanna work on my life force. I guess you can call it my word(s) of the year.
How about you? Do you have any goals, words, or ideas about what you want for you and your life in 2023?
It's a real question…hit me up and let me know!
xo
dd
---
Client Feature: Jillian Speck

Speaking of making changes without judgment or shame, my client Jillian works with women who want to change their relationship with drinking. I created these 3 posts to pin at the top of her profile while she steps back from Instagram and I help her start pitching herself for podcast interviews. If you would love some help with Instagram graphics or with podcast pitching, get in touch!